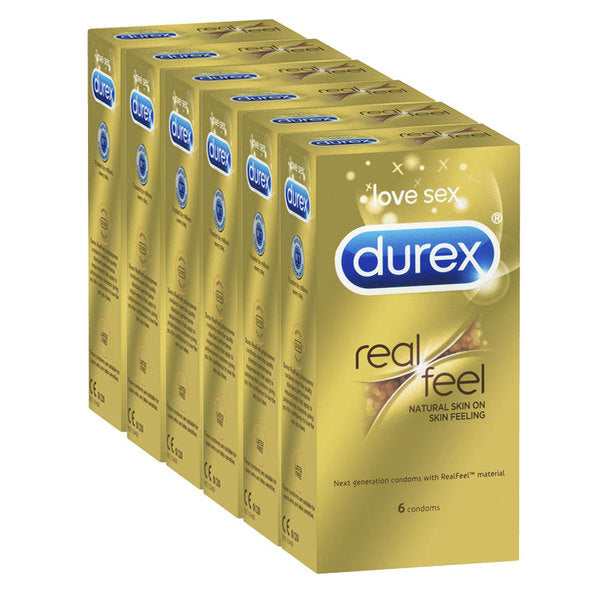 Durex
Real Feel Non-Latex (6 X 6's Tray)
---
Durex RealFeel. 
- Next generation condoms with RealFeel material for a natural skin feeling. 
- Made from polyisoprene, a technically advanced non-latex material.
- Transparent, lubricated and treat ended.
- Nominal width: 56mm.
- Does not contain natural rubber latex. 
Durex RealFeel condoms have been formulated to minimise the risk of latex allergic reactions. If howecer you experience irritation or have any allergic reaction stop using them and see a doctor. 
Specially developed with you in mind, Durex Easy-On condoms are shaped to be easier to put easier to put on and mor comfortable to wear. 
The special way we make our condoms means they smell better.
100% electronically tested. 
World's No. 1 condom brand. With over 80 years of experience, Durex is trusted by millions of lovers across the world every day. 
Durex conducts regular testing to ensure it meets worldwide condom standards, giving you the confidence to love the sex you have. 
---
Share this Product
---
More from this collection